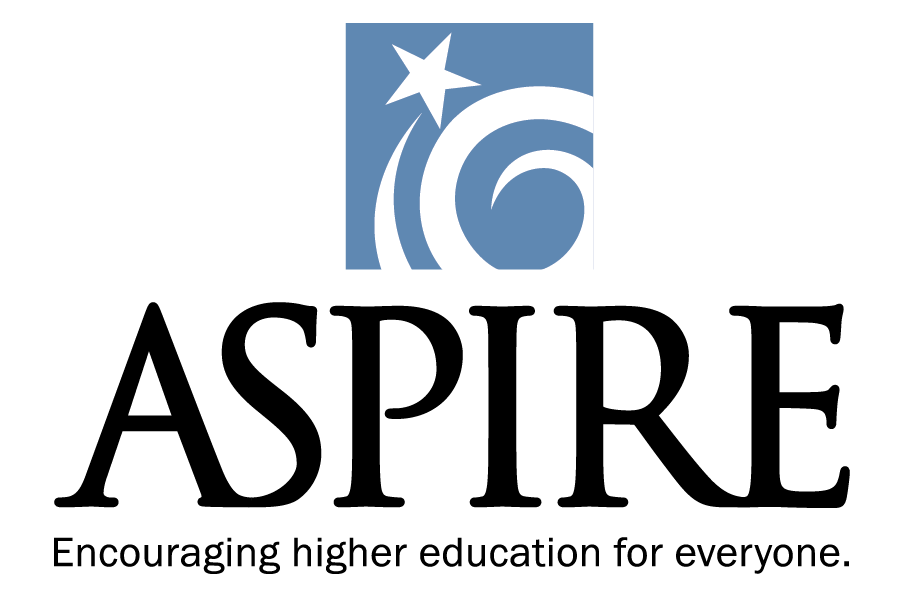 HELPING STUDENTS PLAN FOR THE FUTURE


-Explore College and Career Options

-Scholarships and Financial Aid information

-College and Scholarship Application Assistance

-Resources for Essay Writing

-College Selection Advice

-Available to All Students
INTERESTED IN BECOMING A VOLUNTEER?
- Volunteers must complete a volunteer application and pass a background check.
- Volunteers receive training that will best prepare them to support students in exploring college or career options, choosing the best fit, applying and paying for their educational choice.
- Volunteers engage one on one with high school students during school hours to explore post-high school plans. The duration and frequency of volunteering is unique to the student's needs and an agreed upon schedule.
For more information about Volunteering for the ASPIRE program, please contact the ASPIRE Coordinator.
Welcome!
My Name is Maggie Rislove. I am the ASPIRE Program Coordinator for Seaside High School. Please contact me for additional information.
In the Seaside School District we are determined to create a strong career & college going culture in our high schools. Seaside High School has embraced the State of Oregon's ASPIRE program that offers education, support, and mentoring opportunities for all students.
ASPIRE student supports include 1:1 mentoring, group mentoring, and activities or events that focus on career exploration, career and college research, admissions applications, scholarships, and financial aid. If students choose to participate in the mentor program, it is important to know that all ASPIRE staff and community mentors go through a background check and that confidentiality is required as mentors will have access to student academic records. Mentoring will take place in person or in a combination of virtual, electronic communication following Seaside School District guidelines. If you do NOT want your child to participate in the ASPIRE program, please contact Maggie Rislove, the Seaside High School ASPIRE Program Coordinator at mrislove@seasidek12.org or 503-738-5586 to opt out the ASPIRE program.