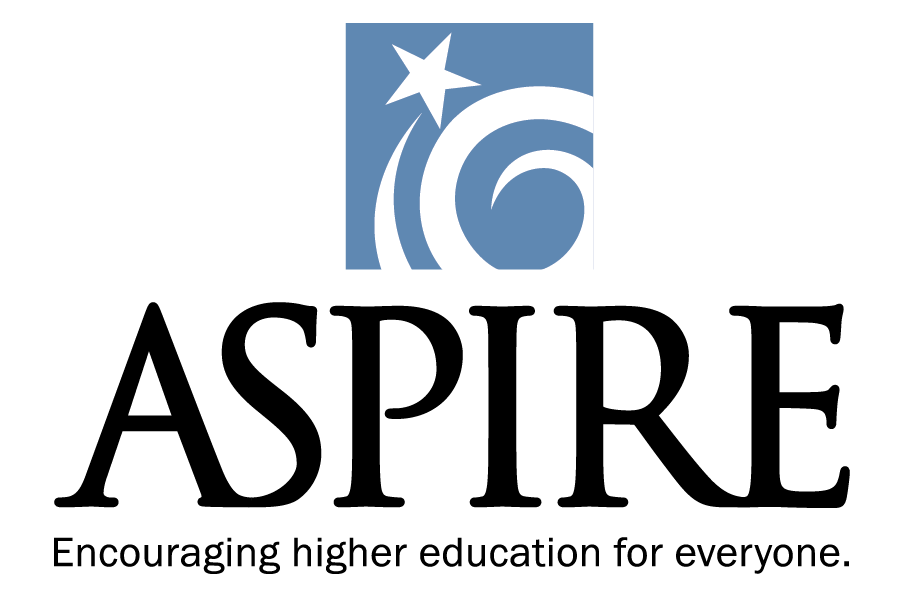 HELPING STUDENTS PLAN FOR THE FUTURE

- ASPIRE is a mentoring program that matches supportive, community, adult volunteers with students to develop a plan to meet education goals beyond high school.

- ASPIRE is a program of the Higher Education Coordinating Commission's Office of Student Access and Completion (OSAC).
- OSAC expands opportunities for Oregonians to complete their higher education and career training goals through information, mentoring, and financial aid.


WHY ASPIRE?

-Explore College and Career Options

-Scholarships and Financial Aid information

-College and Scholarship Application Assistance

-Resources for Essay Writing

-College Selection Advice

-Available to All Students
For more information about getting your child connected with the ASPIRE program, please contact the ASPIRE Coordinator.
INTERESTED IN BECOMING A VOLUNTEER?
- Volunteers must complete a volunteer application and pass a background check.
- Volunteers receive training that will best prepare them to support students in exploring college or career options, choosing the best fit, applying and paying for their educational choice.
- Volunteers engage one on one with high school students during school hours to explore post-high school plans. The duration and frequency of volunteering is unique to the student's needs and an agreed upon schedule.
For more information about Volunteering for the ASPIRE program, please contact the ASPIRE Coordinator.
Welcome,
My name is Shannon Steed. I am the ASPIRE Program Coordinator at Seaside High School. Please contact me for additional information.