Have a wonderful, safe summer!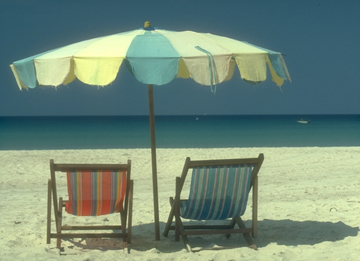 Check out "Latest News" for 2016 Student Summer Fun Bus Pass
**************************
2016-2017 Registration Information
Thursday, August 18th
Seniors: 9-10am: Juniors: 10-11am
LUNCH BREAK 11am to NOON
Sophomores: Noon-1pm: Freshmen: 1-2pm
Photos taken on August 18--Registration packets have been mailed home
NEW-TO-SEASIDE SCHOOL DISTRICT STUDENTS
Call for appointment after August 1st 503.738.5586
Registration for new students: August 23, 24 & 25
September 6--First day for freshmen & new students
September 7--All returning students
**********************************************
SPORTS PHYSICALS
The District sponsored Sports Physicals Night was successful, with 62 students receiving exams by medical providers who volunteered their time. If you were unable to participate in that event, the following options are available for you before your child's sporting events in the fall. Please print a physical exam form from this website and take it with you to your appointment. Send the form to your child's school prior to the next sports season. Choose from one of the following:
1) Contact your medical provider to schedule an appointment for an annual exam. It is preferred that students have a more comprehensive annual exam, and your provider will fill out the sports physical form as a service included in this exam. Many medical clinics are very busy, so call as soon as possible to set up an appointment.
2) The Columbia Pacific CCO is hosting S.W.A.G.(Student Wellness and Games) nights this summer. Youths can receive annual physicals (which would include a sports physical), immunization updates, health screenings and information. Games/music, gifts and other incentives will be available. These events will be free of charge. Two S.W.A.G. nights are planned. There will be a S.W.A.G. night in the Pediatric Clinic at the Pavilion Building on the Columbia Memorial Hospital Campus on July 23. A second S.W.A.G. night will be held in Seaside, but this date and the times of the two clinics is not yet available. These clinics will be advertised in local newspapers and on local radio stations. Please be on the lookout for further information so that your student can receive a comprehensive exam in an enjoyable setting. If your student attends one of the S.W.A.G. night events, download the physical exam form and take it with you to the clinic.
3) Dr. Nick Toyas, Seaside Chiropractic Physician, will perform sports physicals at low cost. You will need to call his office to schedule an appointment. 503-738-8900.
**********************************************
Taking your Senior Photos this summer? Check latest news for information regarding specific Yearbook specifications and Senior Ad information.
Deadline to submit senior portraits/baby photos is Monday, October 31, 2016